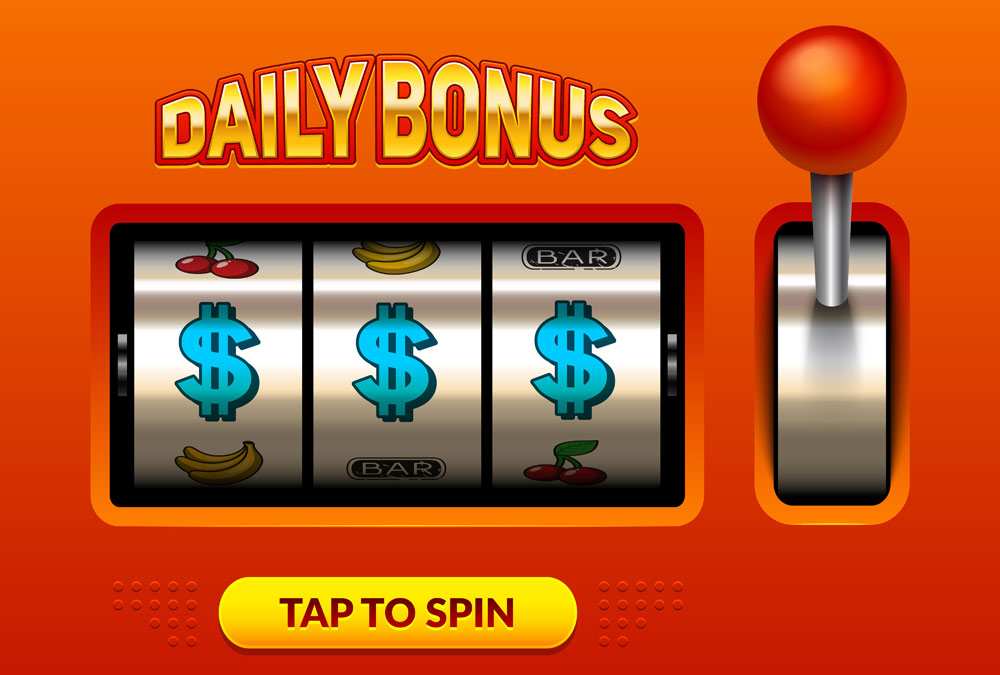 Let's be honest, there are a few words in the English language that excite just about everyone. These include 'free', 'discount' and last but not least 'bonus'. In the rest of this article we will discuss the third one as it relates to the world of the UK online casino.
TYPES OF BONUSES
Below we will briefly analyse the main types of online casino bonuses one gets, and the pros and cons of each one.
The no deposit casino bonus
This bonus has one aim: to attract new customers for the casino. As the name says, the money is usually deposited into your account the moment you have signed up. In other words you are not required to deposit any of your own money to start playing. This usually comes with more stringent wagering requirements than other types of bonuses, so keep on reading.
Free spins casino bonus
The no deposit casino bonus can also come in the form of free spins, e.g. at Casino Room you currently get a £100 no deposit bonus plus 20 free spins. Hello Casino gives £125 no deposit bonus plus 50 free spins. The free spins casino bonus is usually available on only certain types of casino games where the risk for the casino is not too extravagant.
Free play with time bonus
This is the third form of the no deposit casino bonus. It involves new players getting a huge amount, e.g. as much as £2 500, for a limited period of time. Money left at the end of this period can no longer be used.
The match casino bonus
This type of online casino bonus is also sometimes referred to as a welcome bonus, signup bonus, 1st deposit bonus or new player bonus. What it means is that the casino will match your initial deposit with a certain amount of their own money.
A popular example is the 100% match casino bonus, where the casino doubles your deposit with the same amount of their own money. If you deposit £100 therefore, they will match it with £100 of their own. Casino Room for example offers a 100% match casino bonus with a maximum of £500, so anything you deposit up to £500 is matched with a similar amount from the casino.
The cash back casino bonus
The cash back casino bonus aims to refund loyal players at least part of the money they have lost during a specific period, e.g. a week or a month. It is normally a percentage of the amount a player has lost on live gambling during that period. To qualify you have to be a regular player at the particular casino. They will usually let you know via email or online support when you qualify.
Monthly deposit, loyalty or reload bonus
This usually comes in the form of a regular monthly bonus (although it can also be a shorter or longer period). The amount of the bonus depends on the amount you have wagered during that period. Mr Smith Casino, for example, will give players a 100% bonus up to a maximum of £100 every month to keep them playing.
The high roller bonus
Some casinos specifically target 'high rollers', also known as whales or VIPs – i.e. players who deposit and wager particularly large amounts of money. To qualify you have to deposit the minimum amount required, and the casino will match it with a percentage of their own money.
Payment method bonus
Sometimes a UK online casino wants to encourage a certain type of payment method, e.g. e-wallet, so they would give players using that payment method an additional bonus apart from the usual match casino bonus.
Refer a friend online casino bonus
This is not very common nowadays, but some casinos e.g. Virgin Casino still offer players a bonus if they refer a friend and he or she goes on to wagers a certain amount.
A word of caution
Beware though, that when it comes to the online casino bonus most casinos protect themselves against hordes of would-be millionaires with strict wagering requirements and other measures.
Wagering requirements might, for example, include that you have to wager at least 20x or 30x the bonus amount before that money is actually yours. And in some cases you can't withdraw the no deposit casino bonus before you've deposit the required amount of your own funds at a later stage.
Certain games such a blackjack are often also not allowed if you use money you received via a bonus. The reason is simply that the house edge is too small, making the risk for the casino too high.